Animate 3D icons & Device mockups
Now you can animate all assets from Morflax studio and other 3D libraries. From 3D device mockups, to 3D illustrations and icons.
What's new:
New design tool - Morflax mini
Animate 3D illustrations and icons
Animate 3D device mockups
Zoom in, zoom out
Improvements & Bugfixes
Animate 3D illustrations & icons
Morflax mini is a mini version of our larger tool, the Morflax mesh. It's lighter, faster, and has a video export feature. You can now animate 3D illustrations, icons and many more cool things.
Select element → Customize → Animate → Export.
Available on Morflax mini design tool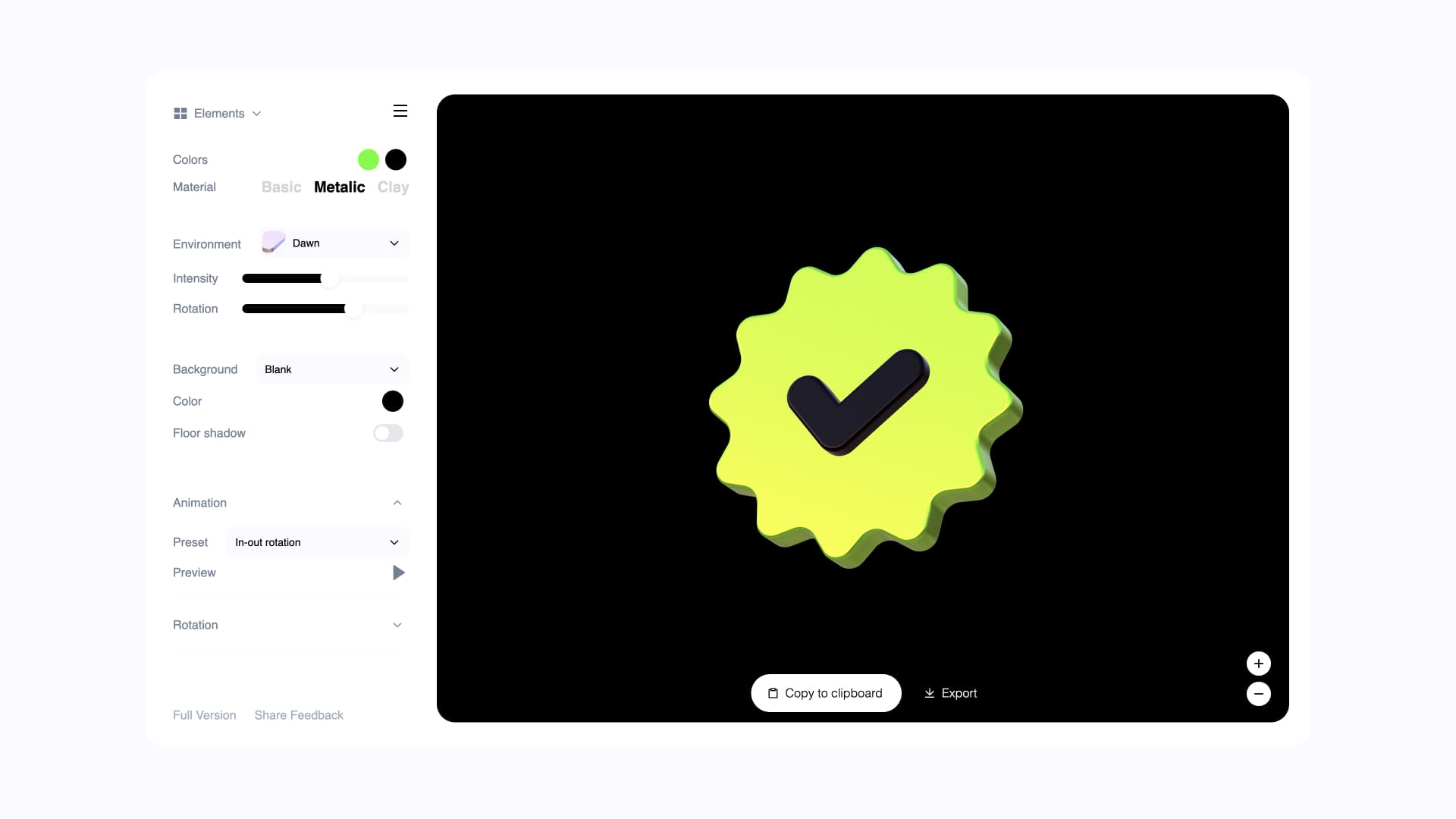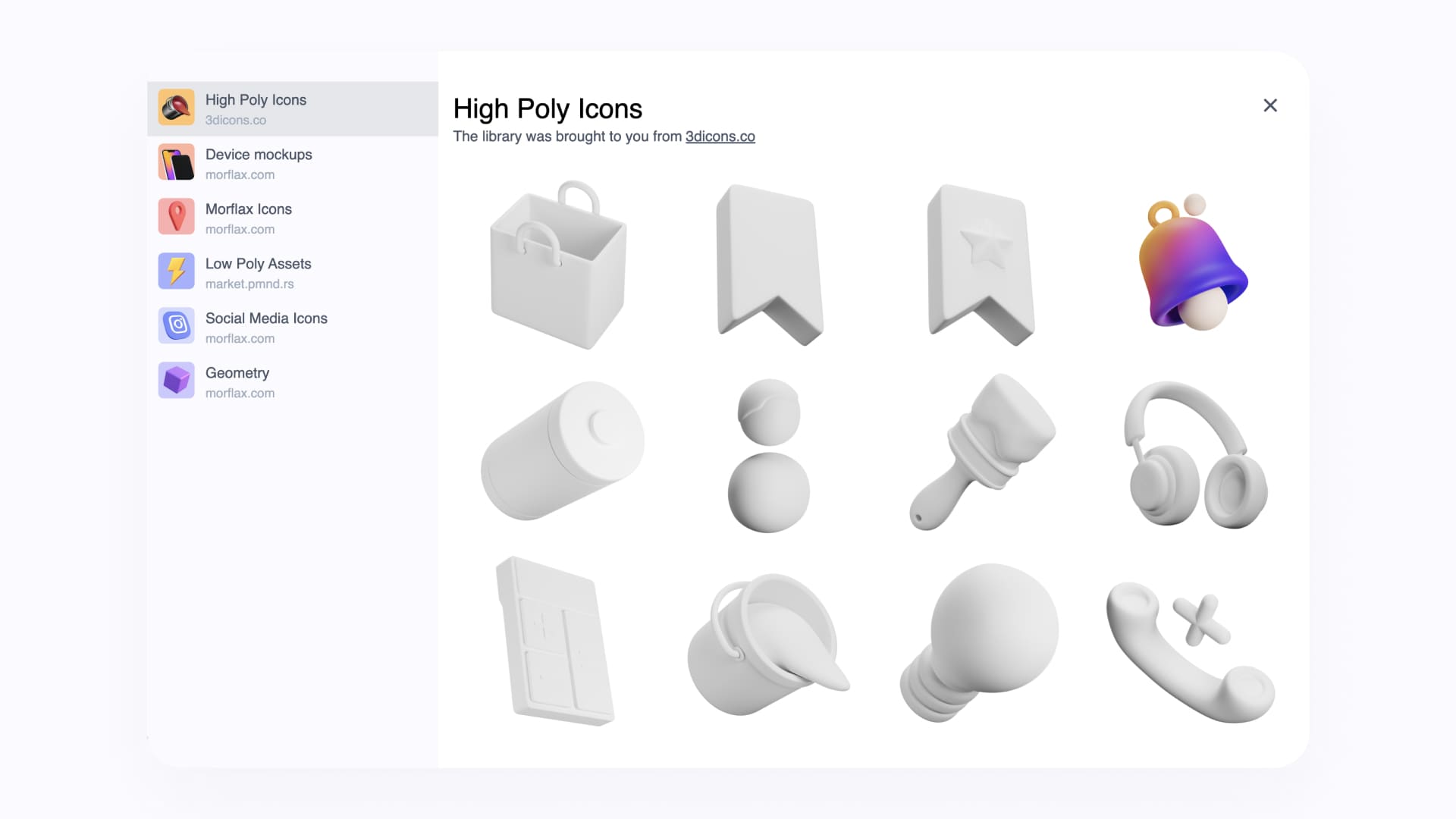 Export videos up to 4k resolution and 3D object in glTF format.
HD is available for Pro users and 4k + glTF is available for Pro Max. Check our pricing for more details.
Animate 3D device mockups
You can also animate 3D device mockups with your own artwork, everything right in Morflax mini design tool.
Select device → Upload your artwork → Customize → Animate → Export.